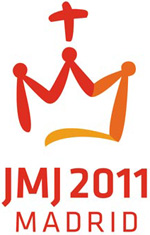 A number of our 'Young Dominicans' are scheduled to attend World Youth Day which will take place in Madrid, Spain from 16-21 August, 2011.
The 'Young Dominicans' comprise youths from our various apostolic ministries, namely the St. Dominic's Children's Home, Holy Name Training Centre, Holy Name Convent Secondary School as well as a group from St. Joseph's Parish.
Spiritual, mental and physical preparations are currently being undertaken by the young pilgrims to ensure that the experience is as meaningful and as rich as it can possibly be for everyone.
Other activities are also being held to support their participation and these include a Bazaar/Family Day on March 19 at Fatima College grounds, a variety concert at Holy Name Convent Secondary School on April 2 and 'Sisters can cook' on May 7.
We pray that WYD 2011 will be a time of renewal of faith and recommitment to mission for all the participants.