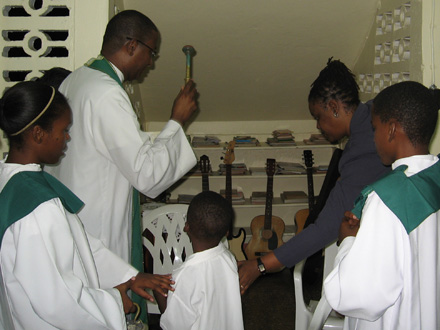 Friday, 19th November 2010 was another proud moment for the St. Dominic's Children's Home (SDCH) for it marked the formal launch of the Shalom Centre.  The Opening Mass was celebrated by Fr. Gregory Augustine who expressed the hope that the Centre would become a 'refuge of peace' and urged the young people to create peace in both their hearts and minds.  He challenged them to continue their participation in sports and music.
The Centre will provide counselling, pastoral care, skills workshops, music classes and much more to the young people of the Home.   The Shalom Centre contains two activity areas, a computer room, kitchenette and an office.  In brief remarks on the genesis of the initiative, Sr. Arleen Greenidge, Manager of SDCH, explained that the idea was born in late 2009 when representatives of the Home attended a consultation organised by government and were challenged to provide 'youth-friendly' spaces in response to the culture of violence in society.  It is hoped that not only will the ideals of Shalom spread, but that ultimately the young people of SDCH will themselves 'sow seeds of peace, wherever they go in life.'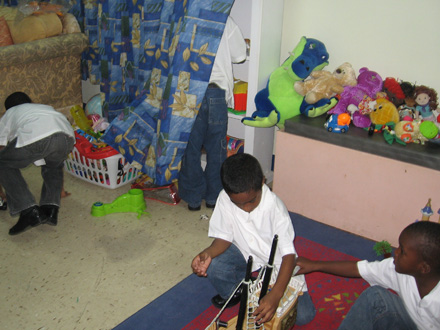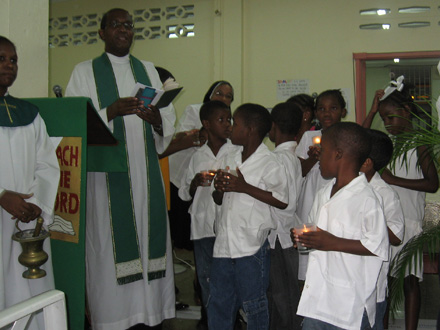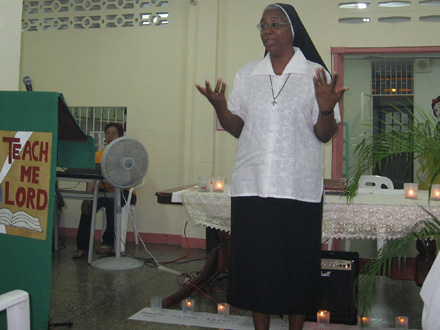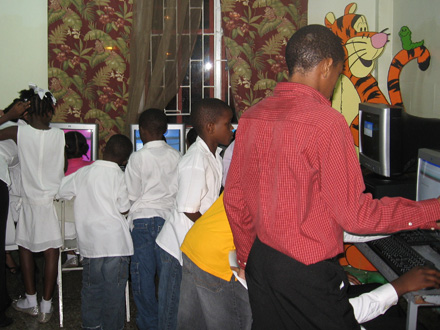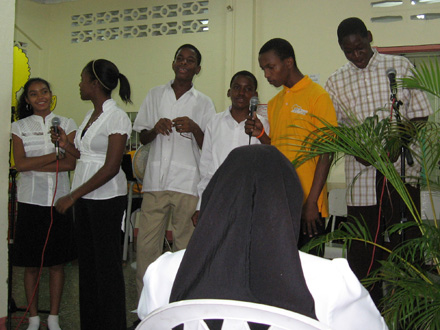 The highpoint of the short programme of entertainment which followed the Mass and Blessing included performances by the newly-formed guitar group of the Home.   A number of young people also performed 'Believe in Yourself', a song which they composed during the holiday camp organised by the Shalom Centre in July of this year.
The Centre, which is located on the premises of the SDCH, Belmont, aims to be an oasis of peace, completeness and wellbeing in the midst of the violence, anger and disharmony that society faces currently.